Towner contemporary art museum
Indoor Attractions Map No. 12
Tel: 01323 434670
Email: townergallery@eastbourne.gov.uk
Web: www.townereastbourne.org.uk/
Devonshie Park, College Road, BN21 4JJ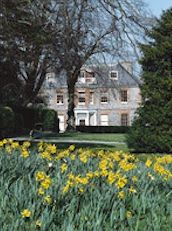 Opened in 2009 this state of the art gallery boasts 1,250m2 of display space – the largest in South East England.
A lively and innovative programme of exhibitions and events ensures that there is always something to see and plenty to do.


Opening Times:
Tuesday to Sunday 10am to 6pm
Bank Holiday Mondays 10am to 6pm
Charges:
FREE admission – small charge for some specific exhibitions.